---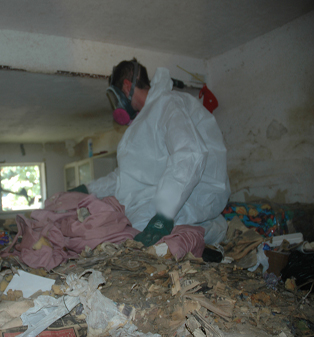 Hoarding is a recognizable and diagnosable medical condition. Many doctors feel it may even be linked to Obsessive-Compulsive Disorder. Bio-Clean of New Jersey's staff of trained, compassionate technicians fully understand the sensitive nature of hoarding. We at Bio-Clean know how hard coming to grips with a hoarding problem can be. Seeking help is a difficult first step for many people who suffer from Obsessive Compulsive Hoarding. Our goal is to make every step after the first an easier one.
Bio-Clean offers many options to solve the problem of hoarding. We offer a complete cleanout for those who just need to start over; or a reorganization and recovering for those who want to ensure their important documents and belongings do not get lost. Bio-clean will also help you make the best decision concerning packing, transporting, and storing your belongings. We will move at your pace, and work within your budget to make sure that when we leave, you are satisfied with your newly organized home.
Give us a call at 1-800-4-BIO-CLEAN for an estimate. At the time of the estimate we will discuss a personalized cleaning plan designed to suit your specific needs. The first step on the road to a better life is just a phone call away.